For years I have preached the versatility of jean jackets. They are the perfect lightweight layer to add when there is a slight breeze or if the air conditioning is too cold for comfort. That's why bloggers always joke that a denim jacket is part of the conference uniform.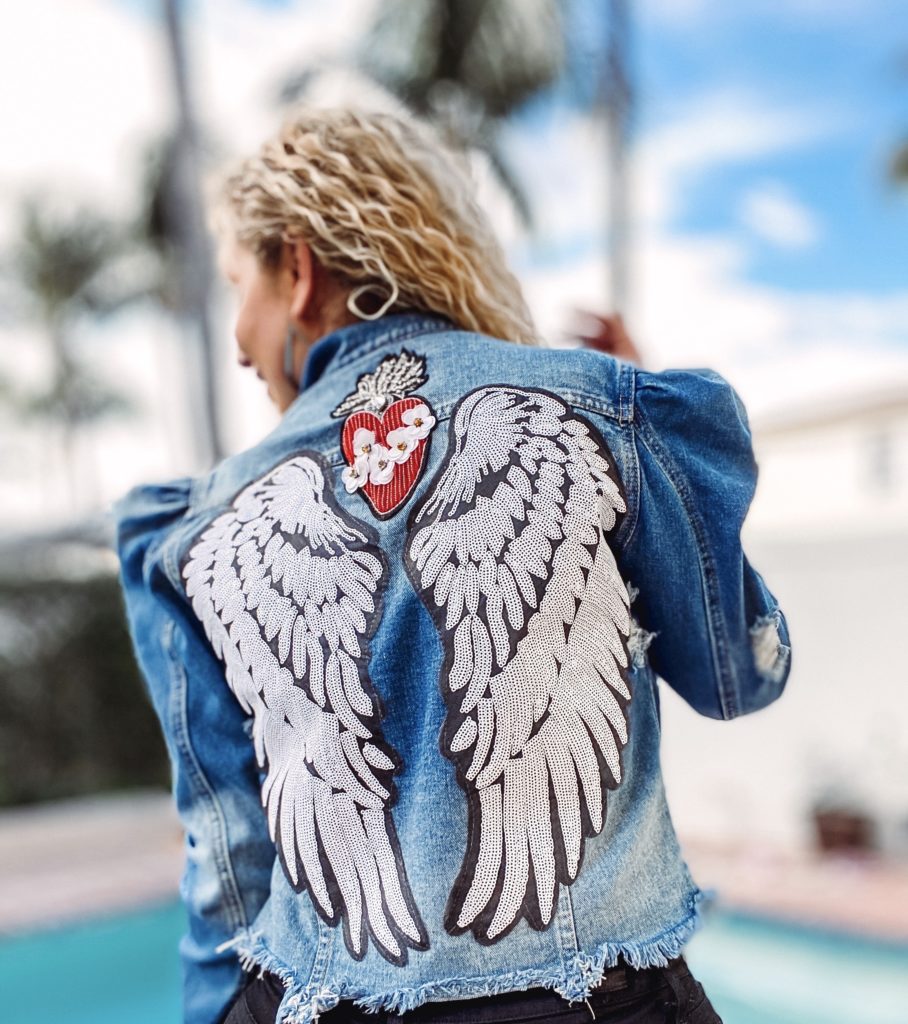 But now I have a new obsession: beaded and embellished jean jackets! I've had my eye on them for a few months now and have seen different versions at all kinds of price points. I wasn't willing to spend a small fortune, so until now I had managed to not succumb to tentation.
Well, until a few days ago. I was on Instagram as one usually is when you should be doing other stuff, when a very unique denim jacket caught my eye. It had wings, a heart and destroyed denim. Needless to say, I bought it.
It has been love at first sight and I've already created at least 3 different looks with my new embellished jacket.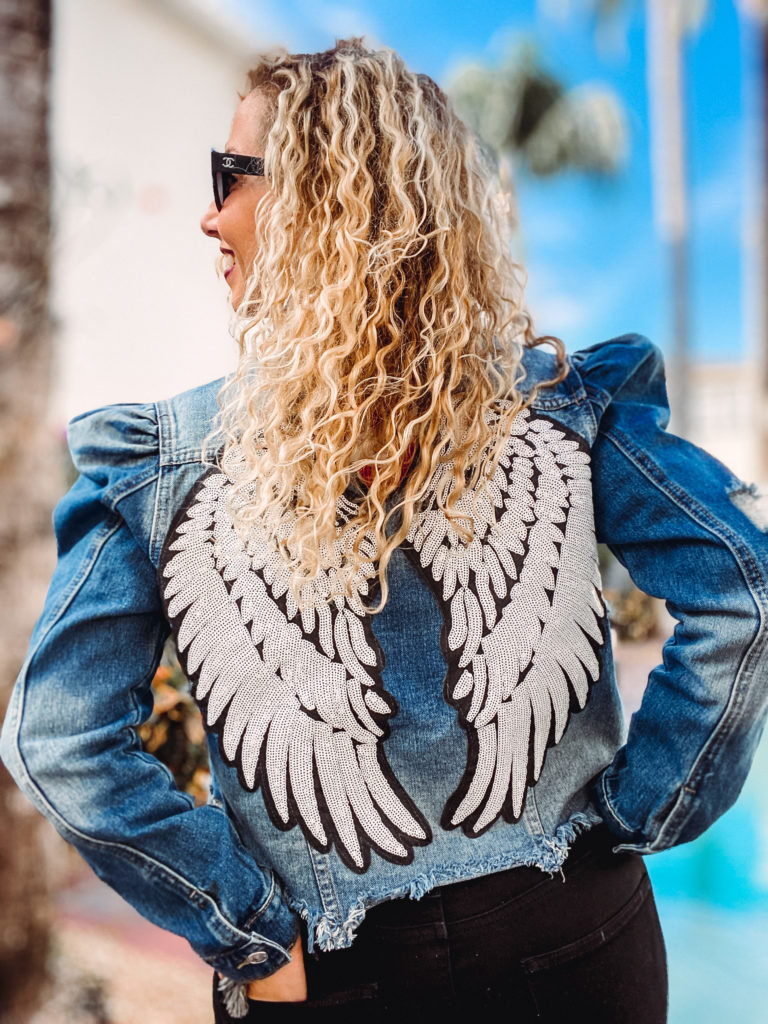 Embellished jean jackets you will love
Here are a few embellished jean jackets that you can buy online:
How to style a beaded or embellished jean jacket
These are my top tips to look stylish yet not over the top when you wear a beaded jean jacket: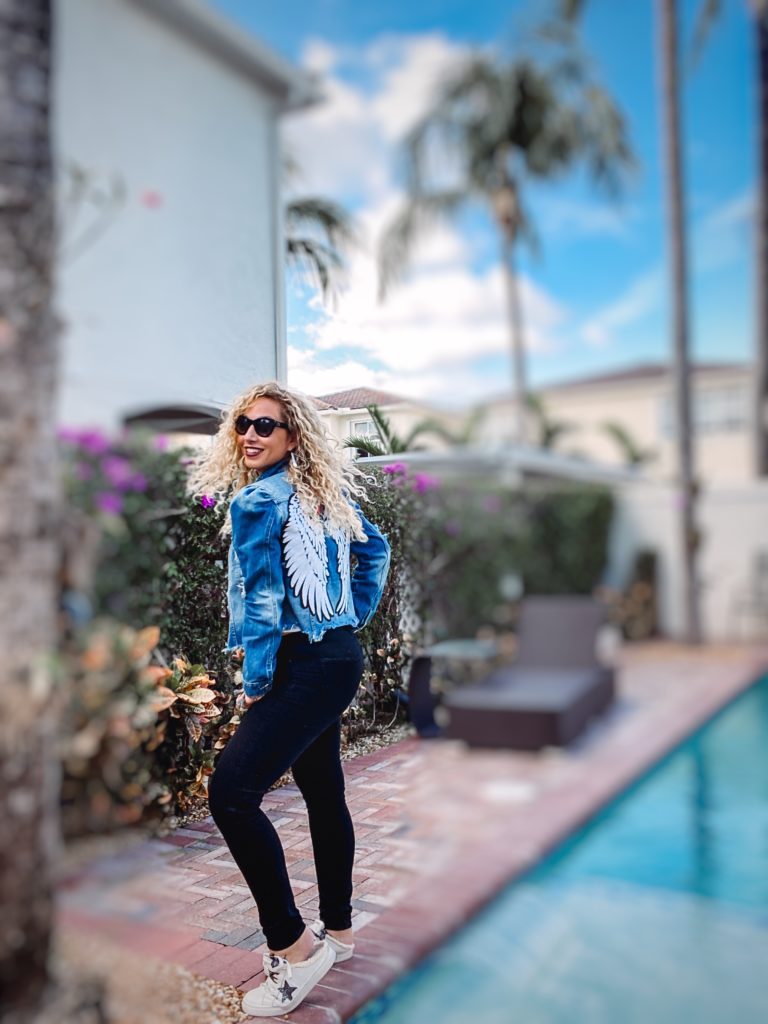 Avoid a top to toe blue denim look.Most likely the denim will not be the same hue and you risk looking like Britney Spears and Justin Timberlake circa 2001.
Balance your look. If you have a heavily beaded jacket, balance the look with a plain bottom, whether it's a skirt or a pair of pants.Jean jackets look wonderful with maxi or midi pleated skirts, too.
Pair your jacket with solids. A black or white top with dark bottoms plus embellished denim looks effortlessly chic.
If you will be wearing prints, make sure the patterns are in the same color family.If your jacket's embellishments are black, red and white, for example, a print dress with those colors will complement the look nicely. However, if colors clash, the jacket will look a bit weird, especially from the back. 
Don't overdo the accessories.If you have a lot going on with your jacket, subtle earrings and a delicate necklace work best. Leave the statement jewelry for next time, unless you are going for an over-the-top look.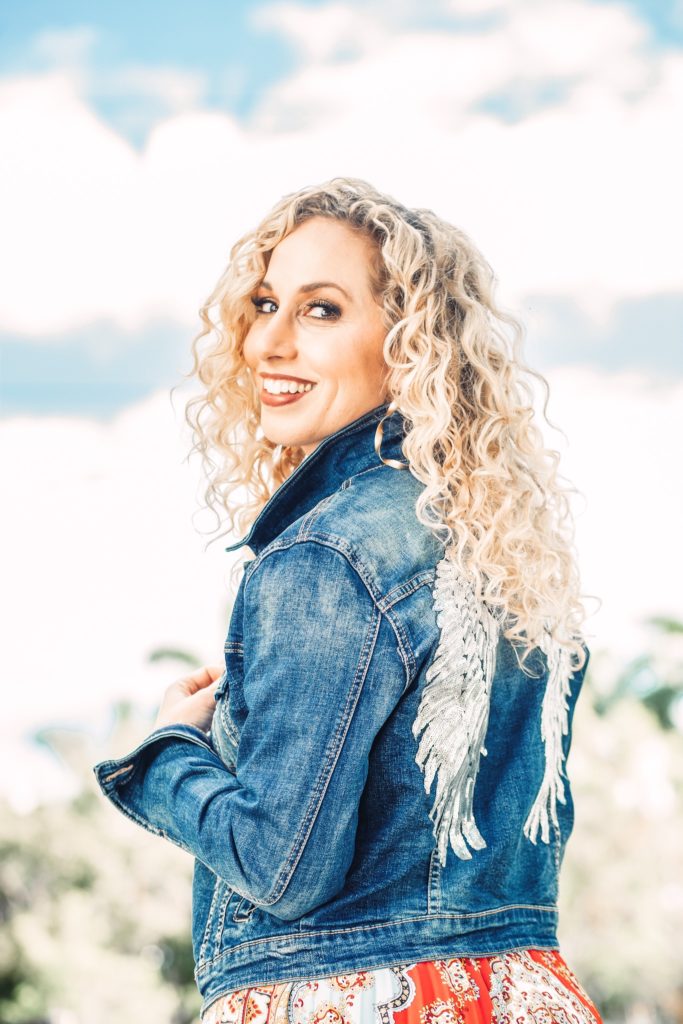 Do you like the embellished jean jacket trend or do you feel it's not for you? I'd love to hear your thoughts, but for the record, I plan on wearing my winged jacket non-stop!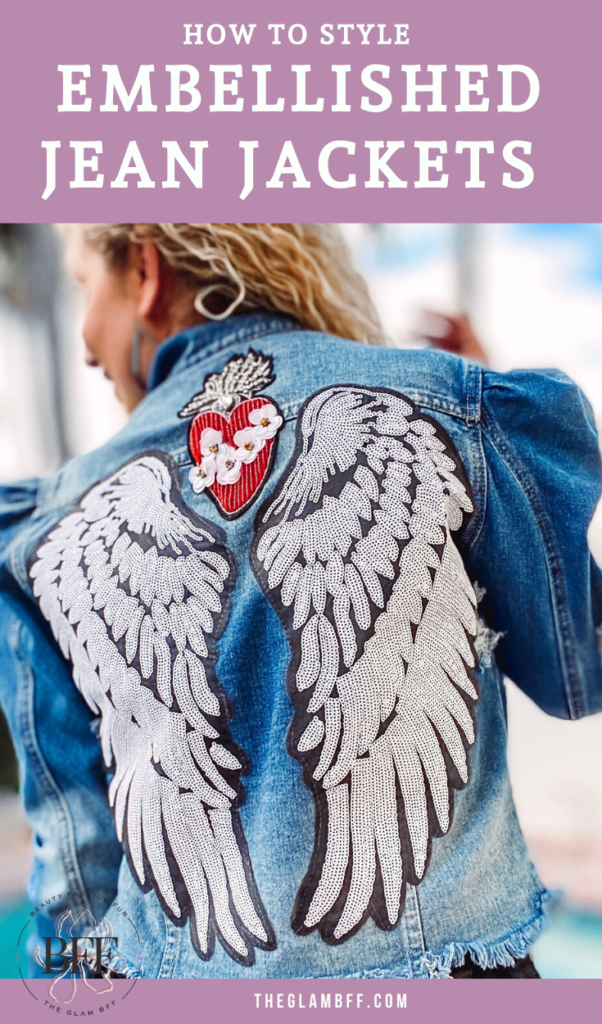 Beaded and embellished jean jackets are not only on trend, but they are very wearable. here are my top tips to style beaded denim jackets.