If you need to strengthen your nails, especially after removing a gel manicure, you will need to be extra diligent and consistent.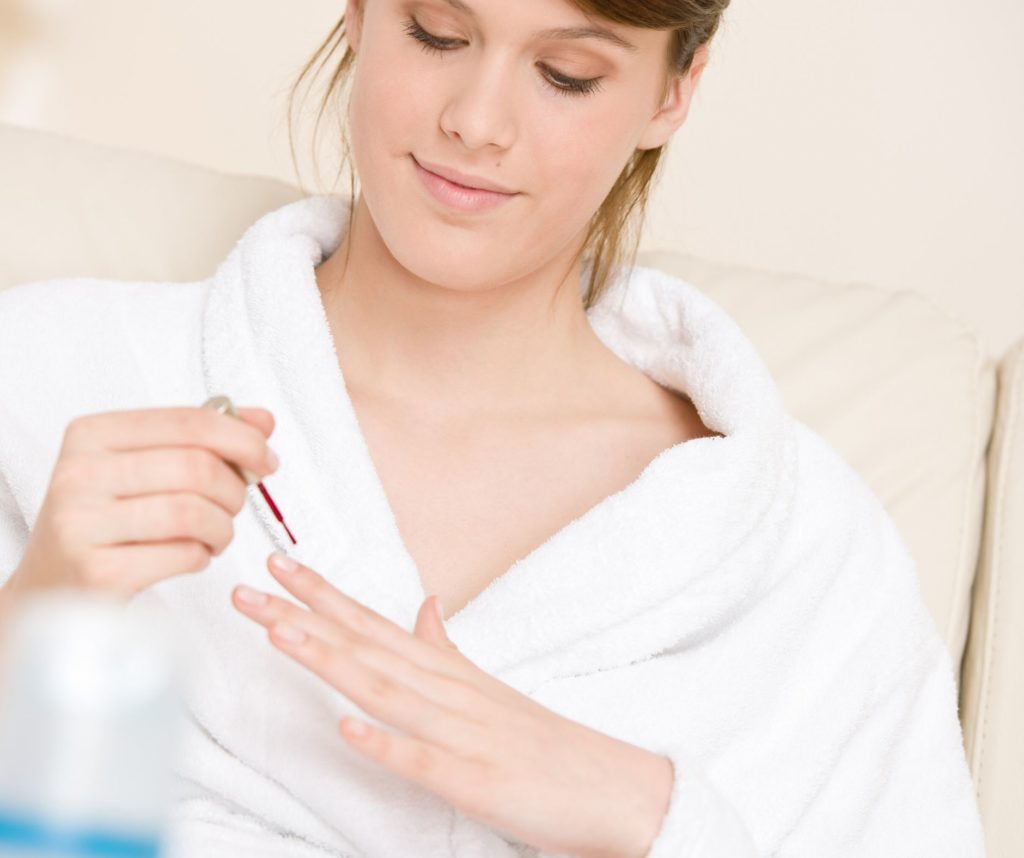 Gel manicures are long-lasting and seem like the perfect solution unless you have weak nails. I learned this the hard way. It's taken me months to recover from the damage each time I succumbed to temptation.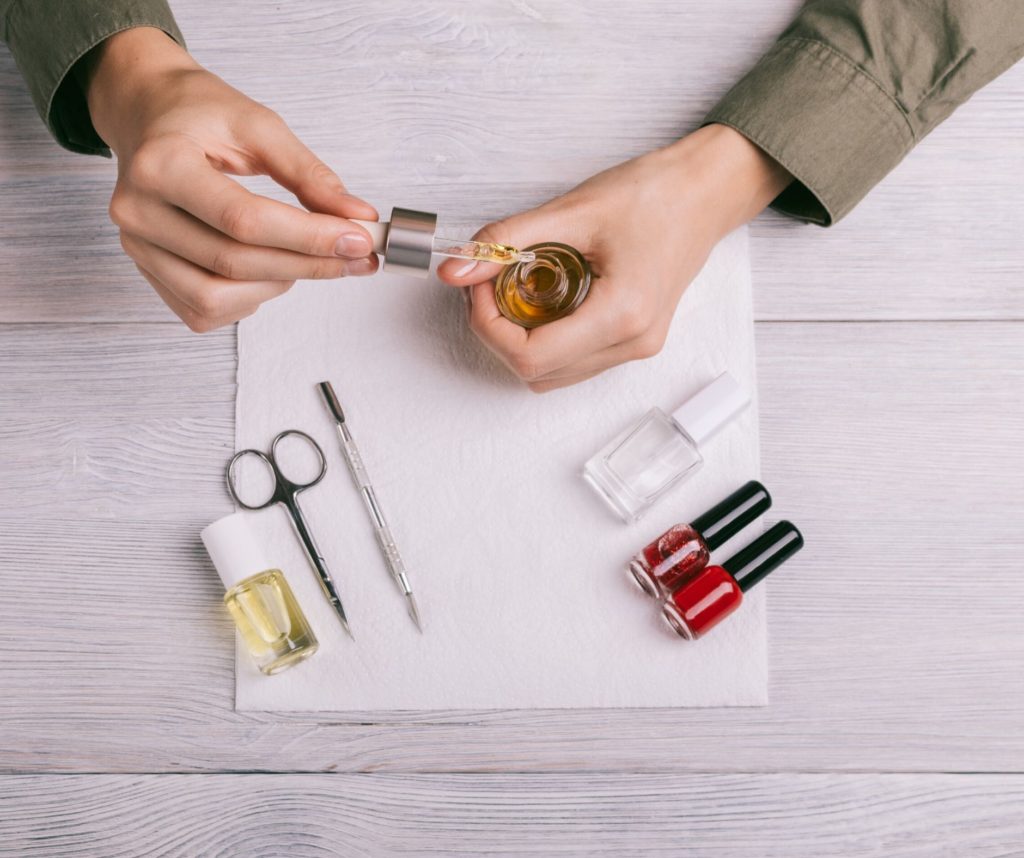 The problem is not the gel manicure in itself but the removal process. Removing shellac or gel nail polish involves soaking nails in acetone for many minutes. If your nails are dry, brittle or prone to peeling, the process will only aggravate the problem.
I know not all women have the same issues I do. However, if you are finding that your nails feel thinner and weaker than ever, I have a few tips than can help you recover from the damage. You will need patience and consistency, because it's a process.
Now that many of us have had to do DIY manicures at home, we might notice how brittle and weak our nails are.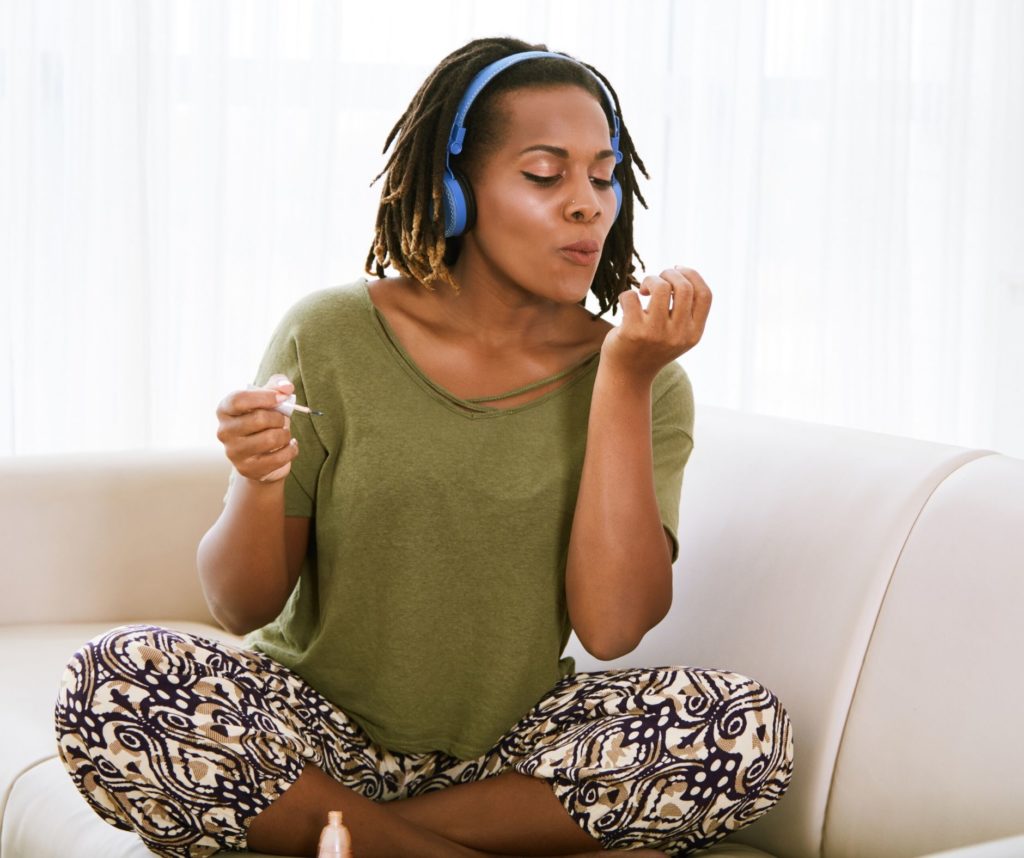 How to strengthen damaged, brittle, and weak nails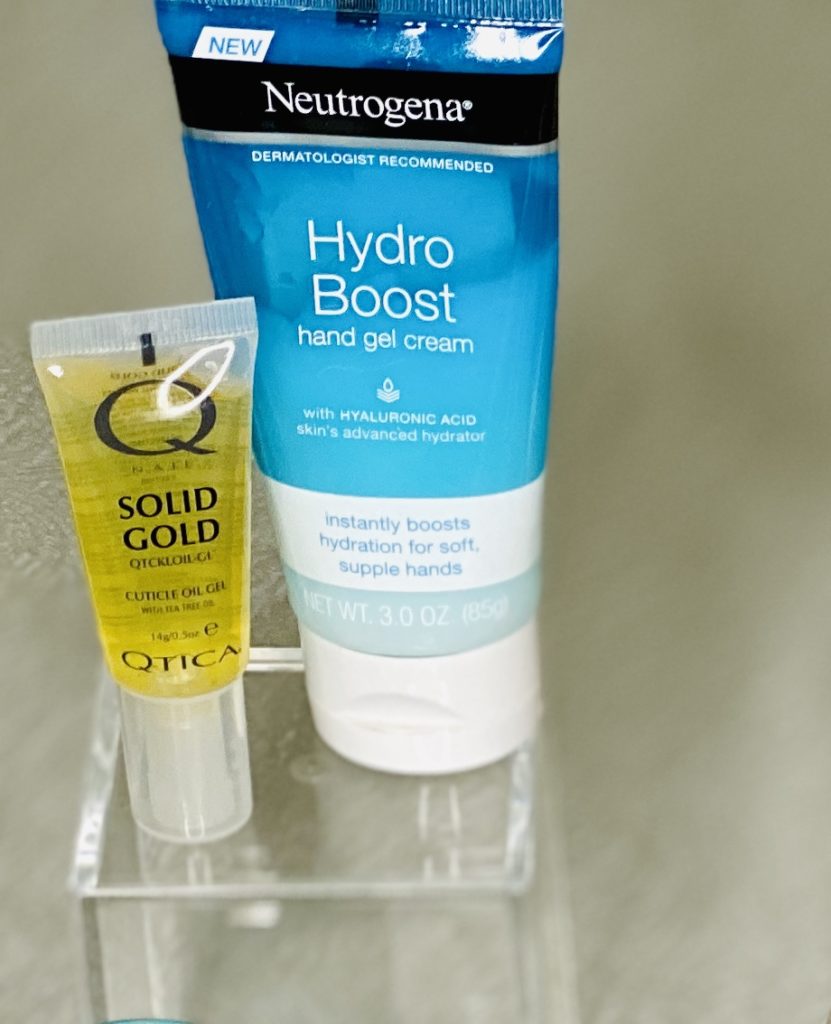 Moisturize the cuticles and nail bed. Each morning and night apply cuticle oil and gently massage to help absorption. There are now handy cuticle oil pens that can you carry in your handbag or leave on your nightstand. I like Qtica's Solid Gold.
Apply hand cream after washing your hands. Neutrogena has two I like: Hydro Boost Gel Cream and Norwegian Hand Cream. L'Occitane's Shea butter hand creams come in small tubes that are perfect to carry. Cerave has a thicker ointment that has saved my dry hands now that I have been washing them more than ever.
Make sure to moisturize after using hand sanitizers. Since most hand sanitizers are alcohol-based, they can easily dry out your hands and nails. Use a hand lotion or cream to restore moisture.
Take biotin supplements. I know many people are skeptical about supplements but I do feel my nails get stronger after a few weeks of taking biotin. There are gummies and capsules, so choose whatever works best for you. Another easy way to get more of this vitamin? You can also add-biotin rich foods to your diet. Eggs, spinach, cauliflowers, almonds, salmon, and avocado are a few great biotin sources.
Don't let your nails go bare. Even if you just apply a nail strengthener, it creates a layer of protection. This will help prevent further damage. Bonus: when using a clear polish or nail strengthener, you can use a non-acetone remover.
Make sure you don't file wet nails. Ever. This can be very damaging to your nails.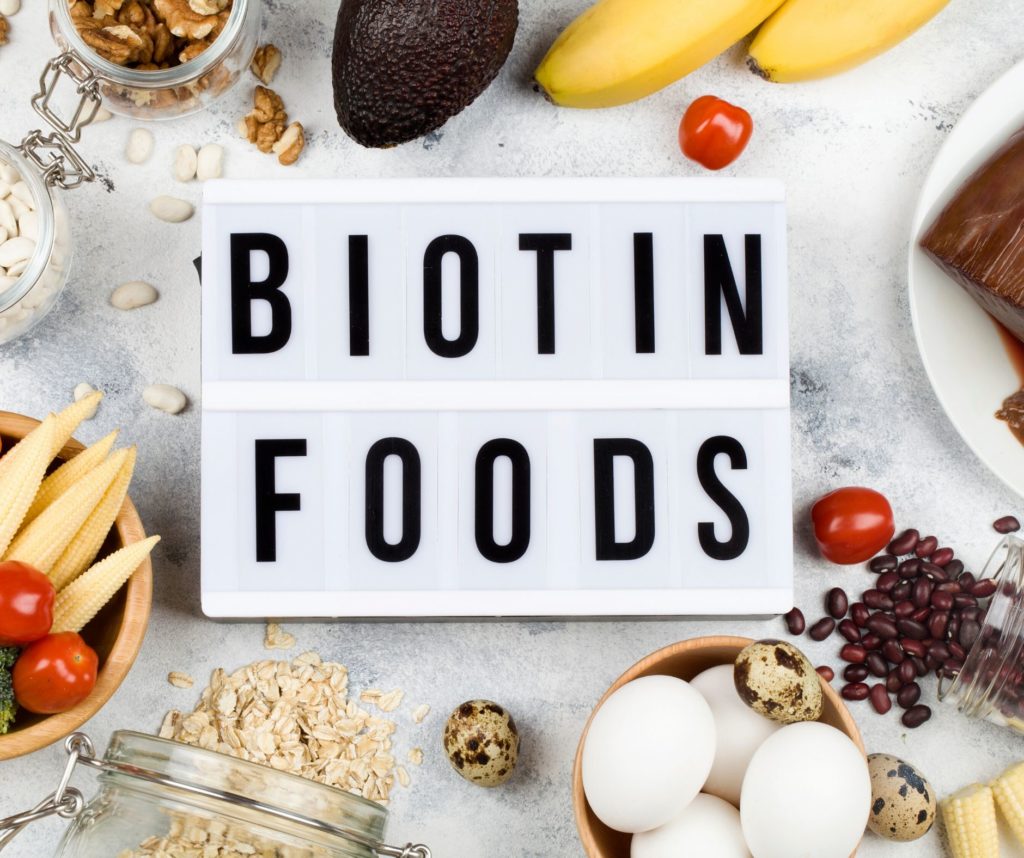 I know it's hard to be patient, but with consistent care, your nails can recover from the damage caused by removing gel manicures. Keep in mind that nails grow slowly, so it can be weeks before you notice any improvement.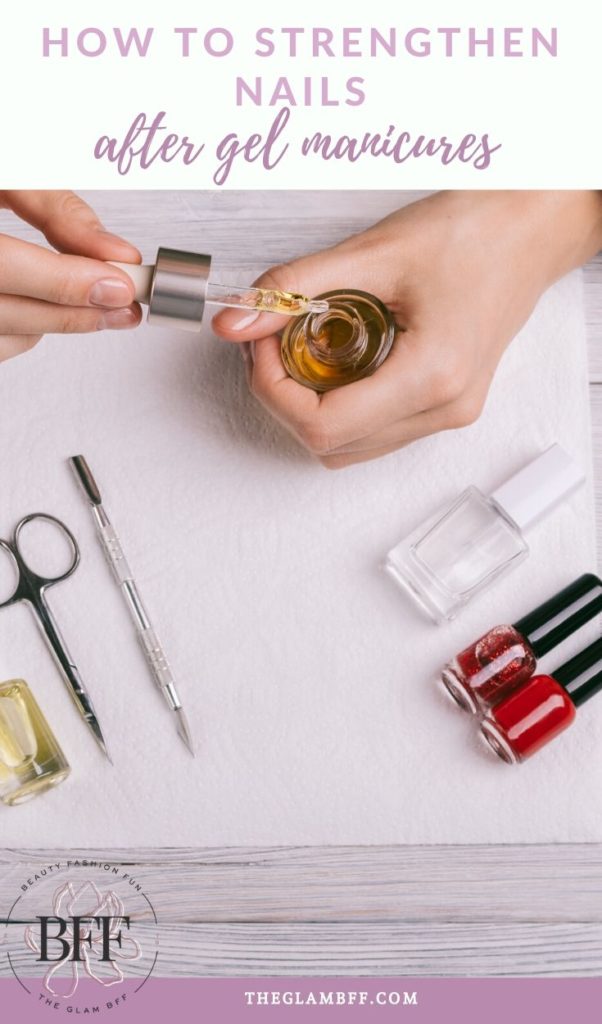 Need to strengthen your nails, especially after removing a gel manicure? Here are 6 simple tips if you have weak, dry or brittle nails.