They say a trip to Paris is always a great idea, and I couldn't agree more. My last trip to the city of lights was simply unforgettable and recharged me in countless ways.
Art is everywhere, so prepare to be inspired. The food is also spectacular, so indulge and then walk off those extra calories. The croissants, pain au chocolat, souffle, crepes, and steak frites are worth every calorie!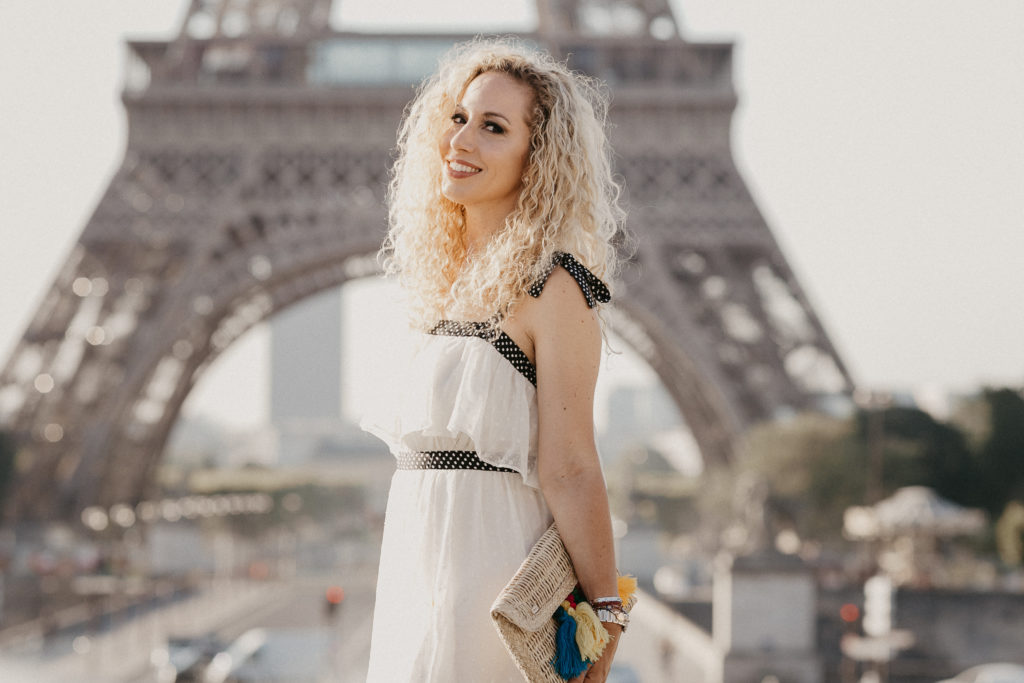 When you travel to Paris I know sometimes we cannot stay as long as we wish, but I highly recommend you plan at least 4 days. There is so much to do and explore!
Top Paris travel tips
If you're planning a trip to Paris:
1. Learn key words and phrases in French before you go. Bon jour, merci, s'il vous plait, and bon soir go a long way!
2. Even if you don't speak French, make sure to greet staff as soon as you enter a shop or restaurant. 
3. The first day, do a hop on/hop off bus tour. Not only will it give you a high-level view of Paris, but it will also help you understand where everything is located. I used the Paris Pass and loved it.
4. Book special tours and experiences as soon as you book your trip, especially during busy weekends and the summer. If you want to eat at one of the restaurants at the Eiffel tower, reservations are a must.
5. Pack comfortable shoes that you already broke in. Yes, Parisian women are ultra stylish, but sneakers can be very chic. You will be walking everywhere, so make sure you've broken in your shoes to avoid blisters and foot pain.
6. Save money by asking for plain tap water. Simply ask for "un carafe d'eau, s'il vous plait." That means you are asking for a jug of water.
7. Do a walking tour of Montmartre. Then enjoy the view from Le Sacre Cœur. You will see where the artists lived and breathed, plus get a sense of where the Impressionist and Abstract movements flourished.
8. To save money, take advantage of the Metro. The Parisian subway is quick and efficient. You can buy a pack of tickets to save even more. I used Google Maps and the iPhone Maps apps to get directions before I headed to my destination and snapped screenshots in case I lost my wifi connection. A cab or Uber might seem much easier, but traffic can be a nightmare and fees can quickly add up.
9. Visit the drugstores for great skincare products that won't break the bank. The French pharmacies have an amazing skincare selection. My favorite brands? Nuxe, Caudalie, and Talita, but you can find so much more. I also stock up on LeClerc's banana loose powder to seal my makeup.
10. Book tours in advance, especially if traveling over the summer. The Catacombs, Versailles, Eiffel Tower, and certain museums can sell out days, and even weeks in advance. The same applies if you wish to splurge on a meal at the Eiffel Tower.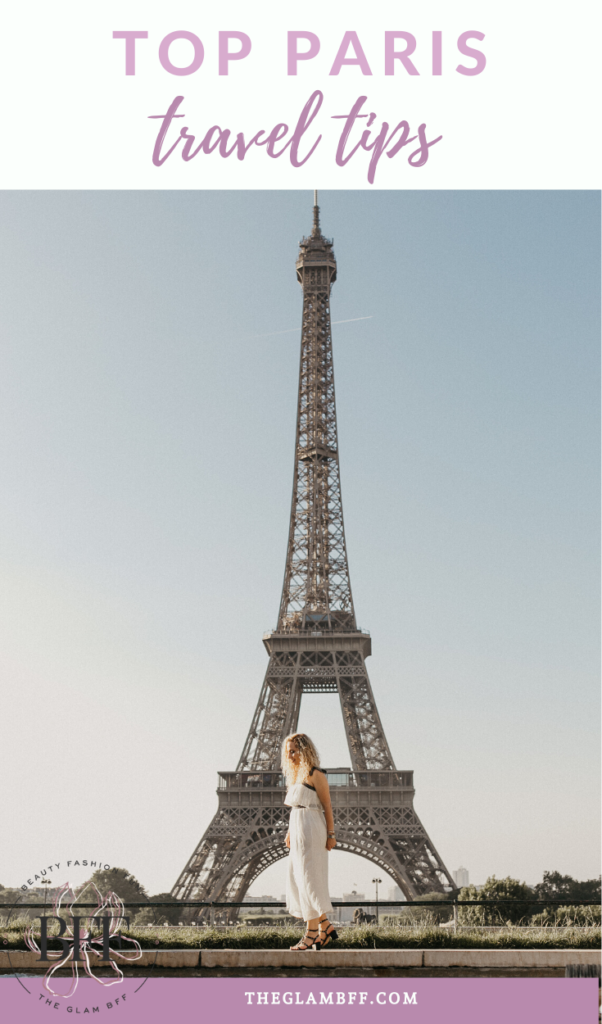 Planning a trip to Paris? Here are the top travel tips to enjoy your visit to the City of Lights.